Currently viewing the tag: "working from home"
Dear Self:
Friday to-do list:
A whole bunch of articles (Need to get a new keyboard)
A few more articles (no really, the old one is tired out)
Email X, Y and Z (don't get chatting gobby!)
Chase invoices (Get pitchfork sharpened)
See previous to-do list and complete anything not finished (what? It's half term!)
Stop wasting time writing pretty to do lists and start ticking things off (I like pretty lists, so shoot me)
Finish early and submerge yourself in Lego, art and craft and fun.
*Start at number 1 and work your way down. Do not start at 7 and work up!
Love her who knows you well x

Dear Self
Discocunt is NOT the same as discount and your client won't find this as funny (you big child!) as you do.
Likewise, "Assess" and "Asses" are not two words to mix up.
Clearly when working hell for leather spell-check is your friend!
Dear Self
Please remember to curb the urge to end your important work emails with a kiss, even if you do love the client because they pay on time. You may find it sweet, they will think you are an odd-ball.
Love chuckling self x
Dear Self
Searching for "pretty noticeboards" on Google and Pinterest is not the same as "ordering essential office furniture".
Just saying
Dear Self
Your official work title is "Freelance Writer and Editor", not "Freelance Mistress of the Universe", regardless of what the picture on your noticeboard says.
Love, your eye-rolling self x
Dear Self
When proclaiming that the person you have just spoken to on the phone is a "completely clueless twonk" please ensure that you have actually hung up.
Awkward!
Dear Self
Repeat after me…
"Chewing the end of pens is disgusting and you will end up with a mouthful of ink"
"Chewing the end of pens is disgusting and you will end up with a mouthful of ink"
"Chewing the end of pens is disgusting and you will end up with a mouthful of ink"
Got it?
Dear Self
Remember to pick up some more pens, you are nearly out.
Also, maybe some chewing gum?
Love your blue mouthed self
 Dear Self
Working for yourself really is brilliant isn't it?
Love, contented self x
Have a great weekend all!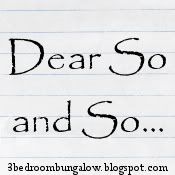 One of the best things about being a freelance writer and working from home is that the work can be completely flexible when necessary. This week is of course half term and we've had the Jubilee celebrations as well. Being self-employed I haven't had to book holiday leave, I have simply done a bit of a switch-around and freed up time to spend with my favourite people, Roy and the boys.
We've had a great half term so far, with Jubilee celebrations at home and in town with the rest of Thirsk, a big family get together / birthday party and barbecue, lunch out, baking, lots of Star Wars-related art and craft and of course playing with cardboard boxes.
This isn't the longest of blog posts because I have to finish some bits and pieces before eating Kieran's blueberry jelly surprise, cooking a Wookie tea and attempting the world record for the number of bubbles in a kid's bath.
Whatever you have done this half term, whether you've been working or not, I hope you've had a great time. I for one will be sad when the half term is over and "normality" resumes!